Construction Management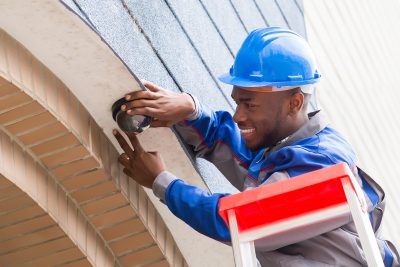 Columbia Enterprises offers a full range of services connected with the planning, design, building and oversight of construction projects. Our capabilities encompass pre-construction and design services, general contracting and construction management in Washington, D.C. Our delivery-of-service-philosophy integrates each component of our team - our employees, subcontractors, vendors and even our customers - in order to meet or exceed customer expectations.
Explore Our Services
Columbia offers clients a full spectrum of essential construction services at every phase of the building process, from pre-construction through project closeout. Here you will find a summary of these services; feel free to reach out to our Project Team for more detailed information.
General Contracting
New Construction
Renovation & Tenant Build-Out
LEED Projects
Historical Preservation & Restoration
Building Modernization
Repairs & Building Maintenance
Pre-construction and Design Services
Feasibility Study
Value Engineering Analysis
Design-Constructability Analysis
Program & Scope-of-Work Development
Architecture & Engineering Services
Building Codes Compliance
Solicitations
Planning & Scheduling
Price & Cost Analysis
Project Oversight & Contract Administration
Quality Control: Monitor, Inspect, & Evaluate Contractor Performance
Verification of Insurance, Performance, & Payment Bonds
Safety & OSHA Compliance
Change Orders
Process Payment Requisitions
North American Industry Classification System (NAICS)
Columbia Enterprises provides general contracting and construction management services, which incorporate the following building construction NAICS Codes:
236220 Commercial and Institutional Building Construction
236210 Industrial Building Construction
238320 Painting and Wall Covering Contractors
Certifications
HubZone Certification – US Small Business Administration
Small Business (SB) – US Small Business Administration
Certified Business Enterprise (CBE) – District of Columbia
Certified Business Enterprises (CBE) – Prince George's County
Minority Business Enterprise/Disadvantaged Business Enterprise – Maryland Department of Transportation (MBE/DBE)
Local Disadvantaged Business Enterprise (LDBE) – Metropolitan Washington Airports Authority
Maryland Department of Transportation (MDOT)
District of Columbia Department of Transportation (DDOT)
General Contractor License (Class A) – District of Columbia, Maryland, and Virginia
Leadership in Energy and Environmental Design (LEED) AP
Certified Inspector – US Dept. of Housing and Urban Development
Certified Lead Abatement Contractor – Texas A&M University
Construction Quality Management for Contractors – US Army Corps of Engineers
Project Management Systems – Marriott Corporation
Contact our construction management team to discuss your contracting needs in greater detail. We serve clients throughout the Washington, D.C. Metropolitan Area.